Rise Above the Rim Shootathon
Shoot & make a difference
Rise above the Rim Shootathon is an exciting basketball event where participants can show their shooting skills while raising funds for Ronald McDonald House Charities Victoria and Tasmania.
In 2023, we will see stars of the game, legends and players of all ages uniting to shoot around the court in a 12-hour show down. With fun competitions, side court activities and prizes for participants on the day, this is something you don't want to miss!
Sign up today and pledge to raise funds, with each dollar raised earning you one shoot at the basketball ring.
Sign up to a unique challenge that will push your limits and test your shooting skills against some of the best ballers across Tasmania.
After you register, it's time to start spreading the word! Share your page on socials, email by word of mouth and encourage others to support your efforts.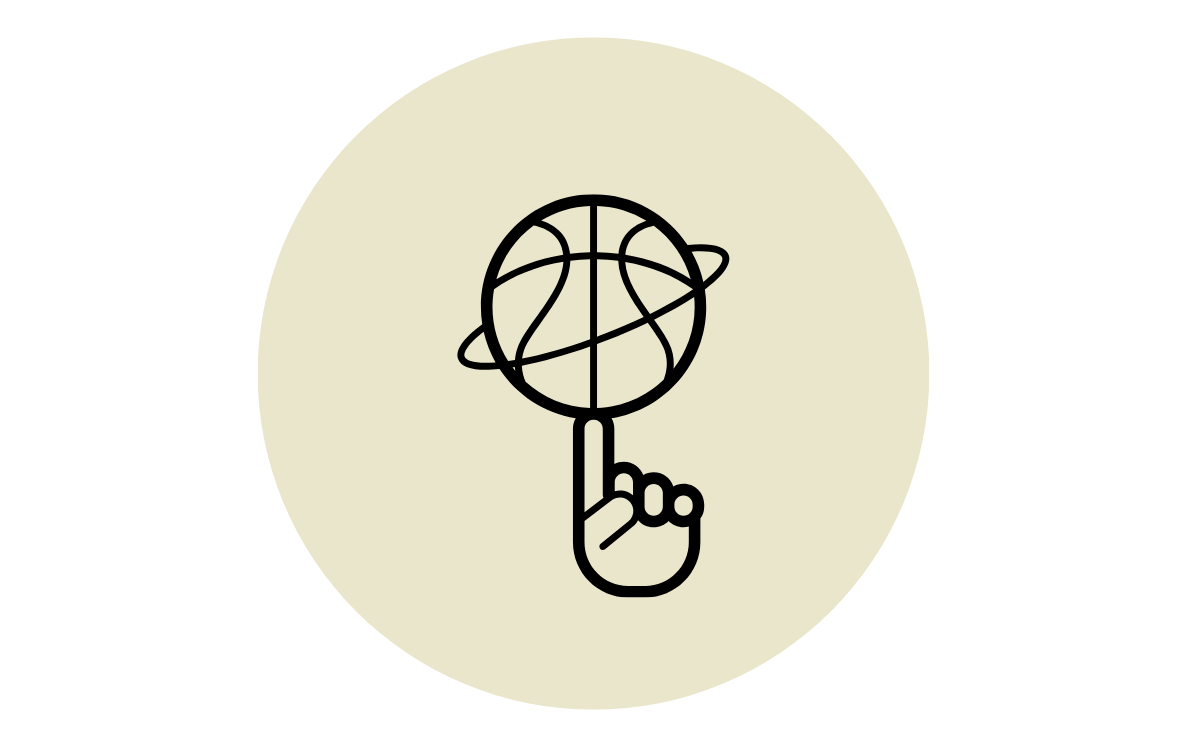 Every dollar you raise will give you 1 shot on the state-of-the-art Dr Dish machine at Swisherr while also directly impacting families at Ronald McDonald House.
Why we are fundraising? Meet Bodhi
Belinda and Timothy's son, Bodhi, had been experiencing a range of symptoms that nobody could explain. He had severe intellectual disability, hearing loss, bone and joint issues, and behavioral and autistic/ADHD traits. After long 18 months, it was discovered that Bodhi inherited a rare recessive disease called Alpha Mannosidosis which results in his body not producing an enzyme responsible for breaking down a specific waste/sugar molecule. This extremely rare storage disorder affects less than 200 people worldwide.
Bodhi had to undergo a bone marrow transplant, and ongoing medical treatment at the hospital far away from home. They were able to call Ronald McDonald House home for 132 nights and stay together as a family during a tough time.
"Having our own space that allowed the family to visit significantly helped Bodhi and my wellbeing. Being so close to the hospital was also extremely appreciated as Bodhi had almost daily oncology appointments." Belinda Bodhi's mum


Montrose Bay High School just donated $363.00
Sonia Williams just donated $20.00
Lisa Steele just donated $21.10
Gillian Rand just donated $263.75
Island State Wastewater just donated $377.75
Michele Wescombe just donated $54.86
Gary Underhill just donated $21.10
Anonymous just donated $31.65
Nanette Kretschmer just donated $54.86
Toni Hamill just donated $5.28
Kylie Child just donated $15.82
Kylie Child just donated $15.82
Jacki Dobson just donated $21.10
Lozza just donated $54.86
The Lennox's just donated $54.86
Tameeka Ackerley just donated $21.10
Mitch Cameron just donated $54.86
Z, O, S & T Diprose just donated $54.86
Jan Davis just donated $21.10
Miss Sheppard just donated $10.00
Support Ronald McDonald House Charities Victoria & Tasmania - Hobart House
When a child is diagnosed with a serious illness, it can have a devastating impact on families.
As well as the uncertainty and fear, there's added stress for families who don't live close to the medical care their child needs. RMHC® has a wide range of programs which help families to stay together so they have the support of loved ones when they need it most.

Learn More