Make a tangible impact on families with a seriously ill or injured child.
Families need your support, with everyday basics, when far from home, and their community, while staying at Ronald McDonald House.
Adopting a Pantry is an annual gift of $300. Your chosen name will be displayed on the pantry door, in our communal kitchens, where families care for their seriously ill or injured child, when away from the hospital ward.
Donate as an individual, or a business and your monthly or yearly gift of $300 will give families lockable pantries and personal space to keep their groceries, helping families during their toughest times.
Want to learn more? Contact us today.
William
"I seriously couldn't IMAGINE what our lives would be like today without Ronald McDonald House, we just wouldn't have been able to cope through the most difficult time."
At just 7 months, Will was rushed to his local hospital for a fall, next thing it was discovered that he had Severe Dilated Cardiomyopathy. A condition affecting his little heart.
Will's family spent 133 nights at Ronald McDonald House Parkville while he was in the hospital.
Adopting a Pantry today ensures Ronald McDonald House Charities Victoria & Tasmania can support more families through their hardest times.
Taylor
"I will forever be grateful for Ronald McDonald House Parkville. Leaving after 3 years was like leaving a piece of my heart behind. Staying at the House, everyone understands the journey that you're going through!"
Taylor and her family are the longest staying family at Ronald McDonald House Parkville.
From birth Taylor fought for her life. She needed treatment over 400 kms from home, the families only option was to relocate and stay at Ronald McDonald House for 1007 nights.
Show support to families like Taylors by adopting a pantry today!
Scout & London
"Having access to Ronald McDonald House means you have one less thing to worry about when you are already in a stressful situation."
Imagine, both sons needing medical treatment, far from home.
Scout & London are brave boys, both needing medical treatment in Hobart,Tasmania & Melbourne,Victoria.
Lucky for the boys, Ronald McDonald House was able to support them in both states, for 155 nights.
Adopt a Pantry today and help brothers like Scout & London always have a home-away-from-home at Ronald McDonald House.
What our supporters say...

Ashley Mewburn
Volunteer
"I love being involved in the Adopt a Pantry program.
I have seen the value and support a cooked meal and full pantry can provide for families during a time when they need it most.
As I can't contribute any volunteer time at the moment, it's a great way to do a small part to continue supporting such a life-changing organisation.
I couldn't recommend it enough!"
Nicky & Cam
Family
"Adopting a pantry at Ronald McDonald House North Fitzroy was an easy commitment for our family.
Having experienced firsthand the amazing support this charity offers to those in need.
You never quite know when you, your family or a friend may be the one in need of some assistance.
Adopting a pantry is our small way of giving back to the charity that gave us a home-away-from-home, cooked meal and incredible support when we needed it most.''
Smart Homes Vic
"Our Purpose at Smart Homes is to build homes for families, we really understand what it is we do and how important it is to a Family.

The Home is where you can say anything, do anything and just be you, its where you can put your personality.

There is no place like home. So it means the world to us to help support a foundation that supports Family's for when they need it the most, and provide them with home away from home.''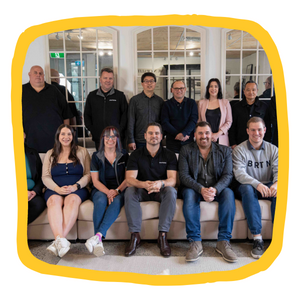 When your child is seriously ill or injured, and requires medical treatment, far from home, you are uprooted from your community and support network. Ronald McDonald House Charities Victoria & Tasmania becomes the families new base.
The vital role in the families journey can't be done without supporters and donors like you.
Make an annual donation of $250 and your chosen name will be displayed on a pantry at one of our Ronald McDonald Houses.
CLICK HERE to become an Adopt a Room supporter today!
For further information about the Adopt a Pantry program,
review our Terms & Conditions or contact Simone Robbins;
03 9966 8462.
A big thank you to our Supporters
The real heroes who are kindly helping us achieve our goal
In Loving Memory Of Lucas John Whatman
Rakesh Kumar Shrivastava
Olrich Family
Ryan Wallace
Sally, Simon & Emily Scerri
Caroline Dear
Anonymous
Shirley Family
Erin, James & Amelia Rimmer
Wayne And Meryn Hammond
Travis, Emma, Scarlett, Alexander, Eleanor And Lucas Down
Pauline Ferguson And James Ferguson
Janne Vincent
Vargas Family
Braxton Williams
Choon Family
Jiyah Toomey
Alexandra Walker
The Choon Family
Donohoe Family
Jasper & Harlow Robinson
Anonymous
Sandra Collins
Myles & Kelly Baker
Ultimate Tiles
Goodwin Family
Ferrett Family
Ferrett Family
Ferrett Family
Ferrett Family
Ferrett Family
Ferrett Family
Ferrett Family
Nikki Ferrett
Laura Mancin (nelson Alexander)
Jessi Keller
Xtreme Rides
Leidle Family
Nikki Dance
Harry, Autumn & Polar Bear
Jemma Le Maitre And Brant Duncan
Ashlee Mewburn
Geoff & Kathy Dyt
Sage Bishop, Tess Bishop, Isobel Dangerfield
Hsv Electrics Pl
Hsv Electrics Pl
Ryan Wallace
Sarah James
Edward Aldridge
Edward Aldridge
Shields Family
Benji And Jackson Wood
Pantry 101a - As Per The Existing Sponsorship Details
Jacqui Ryland
Russell James Carpets
Orgment Business Solutions
Brian And Joylene Nicholls
Filtermakers Australia Pty Ltd
Smart Homes (vic) Pty Ltd
Emilee Kelly
Mary Bezzina
Donna Nicholls
Bonnie Spinner & Todd Clinch
Benjamin Weybury
Chris And Sarah Lawson
O'rourke Family
River Reid (aged 2)
Team Addy Povey!
Isaac, Eli And Oscar
Woods Family
Nicky, Camm And Mila Pincius
Benn & Kristina Skender
Connor & Mitchell.
Doug Pearse
Ohana
Alisha & Matthew Kayden & Kruz Boyle
Anonymous
Caroline Dear
Scerri Family
Parkville Staff Team
Royce Hotel Melbourne
Highlands Hotel
Lynbrook Hotel
Kylie Willingham
Dolliver Family
Ferrett Family
Nikki Ferrett
Ferrett Family
Ferrett Family
Ferrett Family
Ferrett Family
Ferrett Family
Shaw Family
Pearson Cavalieros Family
Tasmania Fire Service Recruit Course 2/2021
J T Roocke
Cripps Family
The Wilson Family
Nettlefold
The Phelan Family